GU64: New Drunder Raid Itemization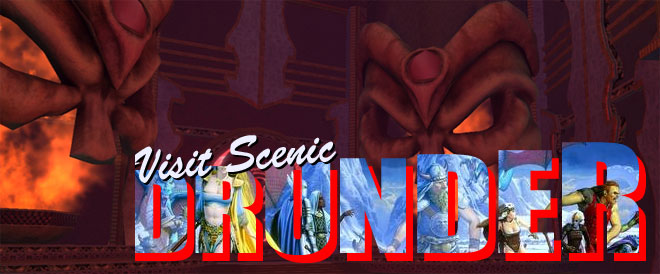 File this under better late than never, but Game Update 64 will be rolling out much-needed changes to the Itemization of Drunder raid zones. New items are being added throughout the Drunder raid timeline which will more closely resemble what players have come to expect in Skyshrine zones. In addition, some of the items that people still desire out of Drunder, specifically the insanely rare Mythical weapons will become more common.
From Kander on the EQ2 Forums:
Sullon's Spire [Challenge], Tallon's Stronghold [Challenge] and Vallon's Tower [Challenge] Raids will have new itemization with GU 64. Item scope will be boosted to be in between Skyshrine normal mode raids and challenge mode raids.
Yes, I said new. Current Drunder HM items will not be upgraded. Normal Drunder items will not be changed/upgraded.

War Runes will stay. There will just be new armor, accessories and weapons etc.
and later:
GU 64 is July.

Items that had red slots will keep them.

Itemization will be very similar to Skyshrine itemization.

Mythical weapons will not be replaced. They will still drop. Drop rate will be increased.

The re-itemization is partly to address the issues with Drunder previously being scout and fighter heavy. Along with a few other things. There are a lot of other changes that will be in conjunction with this coming in GU 64. Unfortunately, I cannot give specifics until we announce them.
Tags: drunder, game update 64
Trackback from your site.