Skyshrine Drop Rate Tweaks Incoming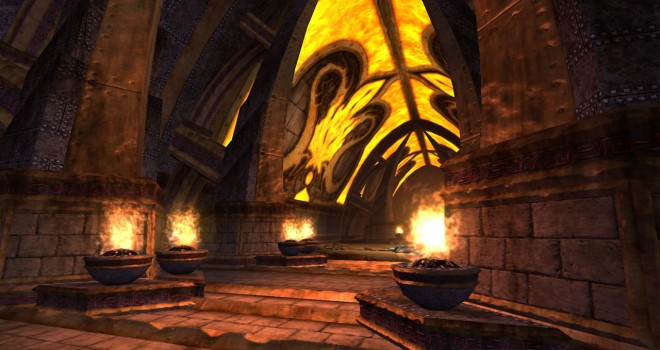 While they aren't glamorous, Content and Itemization are the meat and potatoes of the modern MMO. The thankless job of adding and maintaining these core items may not elicit splashy E3 announcements or garner press attention, but neglect them for a moment, and players will arrive at your gates brandishing pitchforks.
Players have been unable to ignore the skewed armor distribution of Skyshrine. In particular, the new solo, group, and raid zones all seem to heavily slant towards priests and fighters. Normally we would be able to confirm this data using Zam's drop information statistics which they periodically receive from SOE, but they are still awaiting their Skyshrine GU63 data dump. Without definitive proof, I have been forced to make a guess at how Skyshrine loot has been distributed.
My theory is, Skyshrine armor is assigned with these numbers:
Leather Fighter 14%
Plate Fighter 14%
Scout 14%
Mage 14%
Leather Priest 14%
Chain Priest 14%
Plate Priest 14%
This may seem fair, until you realize that this distribution has this result:
Fighters – 29%
Scout – 14%
Mage – 14%
Priest – 43%
This is nearly the opposite of the actual distribution of class roles in most group and raid configurations. Again, we cannot confirm these numbers, and he did not elaborate on either the current or revised percentages, we do now have word from Kander that drop rate numbers are being looked into:
Adjustments have been made to the tables. Changes should go in on the 15th.
Hopefully we'll see numbers that either represent the number of classes in the game (25 which would work out to an even 4% per class), or even better, numbers which reflect the typical group and raid distribution which is typically heavy on scouts and mages, and less so on fighters and priests. Any change will be preferable to the current imbalance.
Trackback from your site.