Launchpad 4 Rollout Today — Really!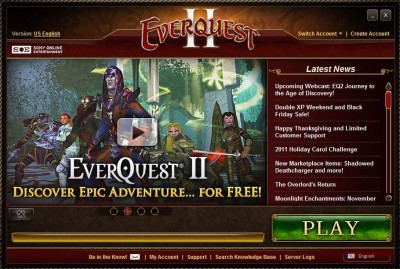 Last week you heard that all the old Launchpads including the original EQ2.exe that came in the retail box for EQ2, as well as the Station Launcher and Launchpad 3 (both regular and Streaming) were being replaced with Launchpad 4. Well, for whatever reason that didn't quite happen.
Today, December 6th, with the introduction of Age of Discovery and the merger of EQ2 and EQ2X, the new launcher is being rolled out to everyone, including EQ2X players. If you have any trouble, just download the appropriate launcher below and make sure to point it to your EQ2 directory.
CAUTION
If you don't point the new Launchpad 4 installer to your current EQ2 folder, the entire 14GB game will be re-downloaded. Read the Tutorial
Trackback from your site.