Kwill's Quill: The Kindness of Strangers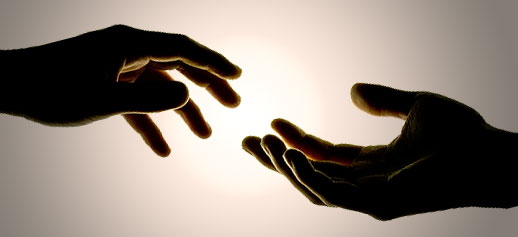 Something that we can never forget, is that when we play an MMO, we play with real people.  Most of the time, our relationships with our fellow players are superficial.  Sometimes, real friendships form, and outlast the dragon slaying.  But it's those chance encounters, those brief moments when the paths of human beings cross for just a few moments,  that brings into focus the reality of human relationships in a world where we choose just how much we want to reveal about ourselves.

This morning, I logged on, only to learn there was yet another patch.  I was annoyed, mostly because my little escape from reality was being rudely interrupted for the second day in a row.  So to vent my frustration, I started complaining in chat, which isn't very productive but made me feel like I was doing something.  Not only did I complain about the down time, but I also complained about the dungeon finder and how I couldn't find a dungeon.  Pretty soon, I got a tell from a person I had never met before, asking if I would like to go kill things in Fallen Gate.  Sure, I said, but we have about 30 minutes, not much time.
Then things got interesting.  After asking to use voice chat, my new friend informed he was drunk, and he was sad.  I can hear in voice, but I choose not to talk on it – that's my way of keeping up those walls of separation.   But it didn't deter my new friend, because it was clear he wanted to talk to someone, not just type.  At first, I was even more annoyed.  I didn't want to deal with this guy's issues.   But then he told me his mother had just died of cancer.  He was grieving, he was lonely, and he needed someone to talk to.  I had a choice to make – make a joke about it, ignore him, run away by dropping the group, or really talk to him.  Being the person I am, I dove in feet first and we had a 30 minute chat until the servers came down—him talking, me typing.   Did I help him feel better? I hope so.   Despite my personal desire to escape reality, this chance encounter with a person playing a fantasy character turned into much more than that.    In spite of the strange way of communicating, we made a connection.
The person behind the screen, who was in great need of a shoulder to cry on, found one, at least for a half hour or so.  I didn't log off feeling very good, as his pain was really overwhelming, but I couldn't turn my back on him.  We play with real people, with problems, lives and histories.  Unlike our characters, who never cry, the real people at the keyboard are altogether human.  Was it appropriate to share his personal grief with me?  Not really – but then, being human is all about being flawed.  Did I need to talk with him? No, but I am the kind of person who will, so I did my best to listen, which is all he really wanted.  Isn't that what all we all just want, in the end —  someone to hear us talk?
Despite the fact that my play experience was not what I expected this morning, this kind of encounter is why I play an MMO.   I want to play with real people, and real people aren't always happy or fun to be around.   They push the boundaries.  The social aspect of an MMO  usually means let's get together and achieve our goals.  Today, that social contract turned into a sad experience, rather than a fun play date with a stranger.  Most of the time, the people we meet on server chats or in guild are not much more than casual acquaintances, not worthy of much more than a moment's thought about their lives outside of the game.  And then, every once and a while, a real human encounter comes along that brings into vivid focus that person on the other side of the keyboard.   Sometimes that blossoms into a friendship, and sometimes it's just a hug from a stranger, an affirmation of our humanity.
As Tennessee Williams had Blanche say in Streetcar Named Desire, "I have always relied on the kindness of strangers."  In the digital age, sometimes those strangers are in an online fantasy game, living their lives and reaching out to another person to share their loneliness, sadness, or just to have a human encounter.    Our game has stories, histories, triumph and tragedy.  Today was a reminder that so do the people who play it.
Trackback from your site.