On Test: Go Directly to Drunder Do Not Collect 200 Shards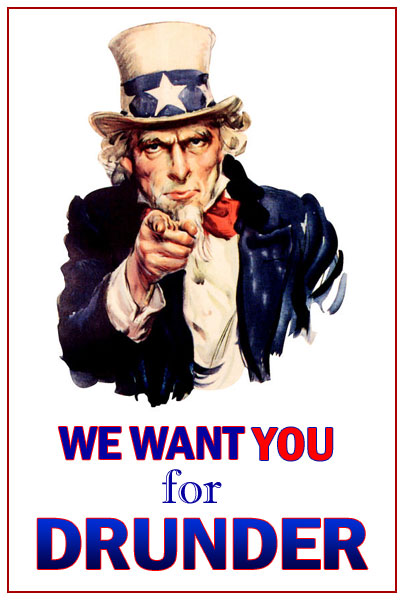 No sooner than we've posted a long-simmering article about Velious' steep heroic progression than changes have hit Test which could turn EQ2's heroic progression on its ear. Brace yourself. Everything you know about Velious shard armor is about to change.
TRADESKILLS

The amount of ore received from melting down Drunder equipment has been tripled.
Thurgadin and Ry'gorr armor set recipes no longer require velium shards.

ITEMS

Thurgadin armor sets no longer require velium shards to be purchased. Faction and coin are still required.
Rygorr armor sets no longer require velium shards to be purchased. Faction, refined gems, and coin are still required.

Drunder token armor can now drop in Drunder zones:

Grolla will now drop class shoulders
Warmaster Korok Hai will now drop class legs
Dvuul Ripclaw will now drop class boots
Hamslammer has a chance to drop class forearms or gloves
Rageborne MacKulla has a chance to drop class forearms or gloves
Ok, have you taken a breath?
We can't help but be baffled by these planned changes.
The Shadow Odyssey made it a little too easy to get your first set of heroic armor, and then perhaps a bit tedious to get your Tier 2 "pre-raid" set of armor. But if it weren't for grey shard runs, the numbers would have been pretty much the "gold standard" for how many dungeon runs should earn a full set of armor.
Sentinel's Fate threw these numbers completely out-of-whack. Hundreds of shards were needed for just a few pieces of heroic armor, weapons, or jewelry, so most players just skipped them and went for dungeon-dropped items which were better anyway.
When Destiny of Velious launched, heroic shard armor was hard to get for several reasons, most having nothing to do with the high shard cost of Thurgadin and Ry'Gorr armor:
Buggy dungeons that couldn't be completed
Roadblocky (is that a word?) dungeons that kept all but the hardcore out
No solo shard mission
Faction required to buy armor
Crafters not able to make armor at a reduced cost
With ALL of these problems having been remedied in Game Update 60 and Game Update 61, including a lowering of the shard cost for armor, it has been "doable" — if not expedient — to farm the 120 shards needed for a full set of Ry'Gorr armor. Each Velious dungeon drops 3-4 shards, plus 2 more if it's the Daily Double. Lest we forget the weekly Dominance quests, which reward 14 more shards for completing a group of 3 dungeons. Getting 25 shards in a day has not been unheard of.
Armor for Everyone!
With these changes, anyone with plat and Thurgadin faction can buy a full set of the Thurgadin armor (or better yet, hit up a crafter). While it isn't as good as Ry'Gorr armor, it is an upgrade over Public Quest gear for most classes. Further, all that'll be needed to get Ry'Gorr armor is faction and gems from Kael Drakkel.
I predict a few things if these changes go live:
Public Quests will be busy again, as people grind to complete a faction I'd long ago given up on (Thurgadin), and shore up their numbers on Ry'Gorr.
More Kael Drakkel instance groups (Iceshard Keep, etc.)
More 3-6 person groups in Kael Drakkel contested. Even with the meager 1% gem drop rate, people's desperation for gems will drive them there.
The price of gems

will

are skyrocketing on the broker.
If the EQ2 Team wanted to get everyone into Ry'Gorr armor faster, they could have increased the drop rate on gems (which are terribly unbalanced — Black Marbles and Emeralds are copper on the broker while Jaundice and Rubies routinely go for 70-120 plat, at least on Butcherblock), and reduced the shard cost again.
SOE seems genuinely concerned about the slow pace of player gearing in Velious. However this approach will likely kill off any interest in the Tower of Frozen Shadow and Pools type zones, concentrating everyone in Kael Drakkel and Drunder, or at least trying. Remember kids, these zones are still challenging and require ideal groups.
It's also worth noting that these changes ignore the elephant in the room of Casting Speed which Thurgadin and Ry'Gorr armor lack. I guess if there's one silver lining, it's that we'll have all the worthless Primal Velium Shards we can stand, allowing to buy (and rebuy ad nauseum) yellow adornments.
What do you think?
Were these changes necessary?
Could a more subtle fix been applied?
Do you think putting everyone in Ry'Gorr armor well get them into Drunder and Elements of War faster?
Trackback from your site.