Zek, Drunder Breastplates Changes Fail Mitigation Check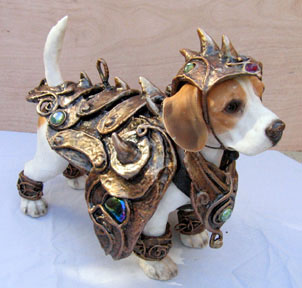 Yesterday, Test received an update with these auspicious line items:
Kael and Drunder group BPs have been modified to better fit within the progression.
Temple of Rallos Zek Raid Hard mode BPs have had their power increased.
The result of these changes, however, has been less than desirable. The Mitigation (not crit mit, but the basic mitigation) of all the Breastplates (Robes, Cuirassen, Hauberks, Gis, Tunics, etc.) from Kael Drakkel: Fortress Spire and Drunder: Tower of Tactics has been reduced by over 90%.
Gninja did attempt to mitigate the situation with this post on the EQ2 Forums:
The mitigation is obviously bugged. We will get it fixed asap. The crit mit we are looking into and I will have to get back to you guys when I have more information about what happened.
Most damning however, is that this issue was discovered and reported by players a full 12 hours before the changes crept from Test to Live.
If SmokeJumper is wondering why dedicated members of the Test server are demotivated these days, he need only look at the increasingly permeable barrier between the Test and Live environment. Gone are the days of Pre-flight checks before changes are allowed to leap from Test to Live. Test used to be kept rigidly separate; Unintentional changes hitting Live used to be rare and a source of embarrassment. Now it seems to be common practice.

The trivialization of Test truly began with Leapers and Gliders, which completely bypassed the Test process. The souring of the relationship between SOE and its Testers can be dated to this single event.
With the exception of a few developers who have shown genuine appreciation of the Test community, Test just seems less relevant these days. At a time of breakneck schedules (Age of Discovery is 7 weeks away and developers are already crunching 14 hour days), when it seems rigorous testing is needed most, SOE, or at least EQ2's top management, seems to be turning their backs on Test.
Trackback from your site.