San Diego Power Outage Knocks Out SOE Games, Websites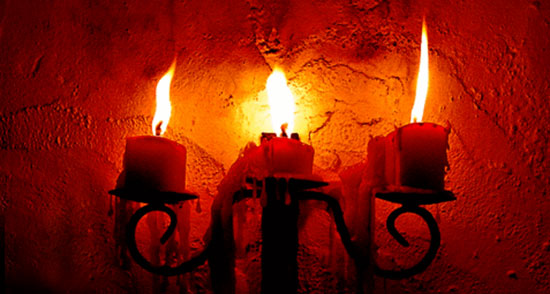 While we were sleeping, a power outage in San Diego knocked out all SOE games and websites. Some service has been restored, but intermittent problems persist and likely will for the next few hours.
From SignonSanDiego.com:
An unprecedented power outage led to controlled chaos Thursday throughout San Diego County and surrounding areas as up to 5 million people coped with the sudden loss of electricity, and officials said power would be restored in waves through Saturday.

The outage began at 3:38 p.m. after a 500-kilovolt high-voltage transmission line from Arizona to California failed, triggering a cascade of events that then knocked the San Onofre nuclear power plant offline. Those are the two major power sources for the region.
The power failure led to school and business closures, suspended water service in some areas, flight cancellations, blacked-out traffic lights, silent radio stations and trapped elevator passengers. Public schools throughout the county and several high-education institutions will be closed Friday. Power came back on in Orange County and small pockets of San Diego County by late Thursday evening, but utility officials said most customers would have to wait until Friday and possibly Saturday as electricity is restored in a cautious multi-step process.

Mike Niggli, president and chief operating officer for San Diego Gas & Electric, said he found out about the power failure at the same time as everyone else.

"The lights in the office went out with no warning at all," he said. "I started at SDG&E in 1971 and I have never been in a situation like this."
From Brasse on Twitter 7 hours ago:
SOE and most of San Diego has just lost power. No ETA. ;(
From SOE's Facebook page:
The San Diego power outage could persist throughout the night affecting login servers, forums, and websites. We appreciate everyone's patience as the City attempts to restore power.

San Diego is still without power and we have no resolution ETA at this time. Login servers and forums are affected. We apologize for the inconvenience and SOE Ops is monitoring the situation closely.
From Brasse on Twitter 6 hours ago:
Broke open me emergency rum fer tha group still here at SOE – EQII devs now inventing WAY COOL ideas for tha game – be afraid!
From John Smedley (j_smedley) on Twitter 2 hours ago:
Sorry for the problems with or games. We lost power in SD and our AT&T facility looks like it lost power for a split sec before [generator kicked in]

And that means our employees and their families are without power so things are a little slower. But we have our emergency team in our HQ which did not lose power.

Outage update – we have restored most games. Our AT&T facility in San Diego looks like it lost pwr for a split sec switching to gen.

We have got most things back up. We are working on EQ and some SWG servers. Sorry for the delay in service. All of San Diego is out.
Trackback from your site.