Getting Lost in Progression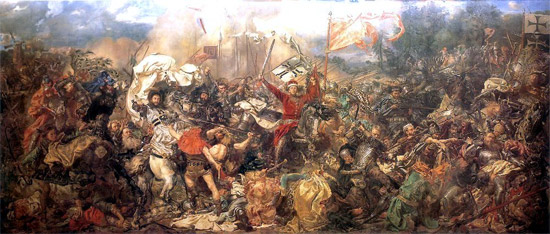 Progression is a funny thing. Funnel players into too strict a progression path of gear, of levels, of dungeons, and you take away player choice and limit options. Provide too many options or no clear path, and you have player confusion about what they're supposed to do next in the line of progression.
The Shadow Odyssey had a straightforward (if restricting for developers)  progression, with 3 and later 4 tiers of armor from Heroic through to x4 Raiding. This is not to mention the open-to-all Shard of Hate raid zone which had internal progression from a named encounter that almost any pickup could kill, to arguably the hardest raid mob in the game (Byzola). Sentinel's Fate broke from the set bonuses of The Shadow Odyssey and scattered itemization throughout the zones. It also gradually increased the reliance on the Critical Mitigation survivability stat, at least in raid zones.
If Sentinel's Fate had an overabundance of options, Destiny of Velious went the opposite way. The Velious group zones and even the overland solo zones all went on Progression lockdown, each requiring copious amounts of the Critical Mitigation survivability stat. Everything was put on a straight path with few diversions. Access quests also made a return to group dungeons, something unheard of since EQ2's third expansion. Every Destiny of Velious raid zone has been offered in a Normal or "easy" (EM) and Challenge or "hard" (HM) mode. The reduced buff packages and easier scripts in the normal zones have allowed many guilds to participate in these raid encounters that would not normally have the gear, coordination, or skill to do so.
EM raiding has not been universally appreciated, especially as the rewards are often only a minor downgrade over HM gear. A look at RaidProgress.com shows that only 3 of the 15 Hard Mode raid targets in the Sullon, Tallon, and Vallon Strongholds within Drunder have been felled since they were opened with this May's Game Update 60. A major contributing cause is the rigid requirement of Critical Mitigation for each zone or mob. In TSO and SF, it was possible to fudge the numbers a little with exceptional healing, buffs, debuffs, etc. Now, just one member of the raid not passing a Critical Mitigation test equals instant raid wipe. So every member in every raid force wanting to attempt these fights must first farm existing zones until they have their entire raid set first. Add to this the razor thin differences in quality between EM raid and HM raid gear, often just a 5% increase in stats and it's no wonder most guilds are just running EM raids and calling it a day. Many of the most dedicated raid guilds have expressed a complete lack of interest in putting in the hours to progress.
These problems came to a head on the EQ2 Forums in the Game Update 61 General Feedback thread, where SmokeJumper was surprisingly candid in over 2 dozen responses regarding Progression, EM/HM raiding, Itemization, and Critical Mitigation. We couldn't possibly quote everything of value that was said, but when Game Update 61 went live, a few things happened:
The Plane of War EM x4 raid and HM x4 raids were "closed for at least a week". In actual practice, as nobody has cleared Drunder, it's not like there was any chance anyone would succeed in Plane of War HM anyway.
The Echoes of War EM group mobs were missing key "buff packages" on the mobs, making them exceptionally easy.
The Echoes of War EM group zone was dropping loot that was obviously from the Echoes of War HM group loot table, as the items were huge upgrades over Drunder HM group gear.
Changes
The Plane of War EM raid has been cancelled. It won't happen. There just isn't room in itemization between Drunder EM, Drunder HM, and Plane of War HM.
From SmokeJumper on the EQ2 Forums:
We agree with many of you that the bandwidth of item progression is too compressed between the heroic PoW options and the intended normal and challenge modes of the PoW raid. Therefore, we're not going to release the "normal" mode of the PoW raid and instead release only the challenge mode. The logical progression of content within PoW then becomes normal mode Heroic, challenge mode Heroic, and then challenge mode Raid, however raiders that have been plundering challenge mode Drunder x4 will be well-equipped and can move directly to challenge mode raid of PoW, if desired.
That last line got a few laughs as not one single guild has cleared Drunder x4 challenge or even come close to it.
If you are wondering if this means the end of EM raiding, the intention seems to be that newer EM Group/Heroic zones will have better gear than the Velious launch HM raid zones. That's kinda confusing to say the least but it seems to be where we're going.
The 8 easiest dungeons in Velious are losing their Critical Mitigation requirements.
This last change seems a bit puzzling as with Game Update 61's Reitemization Revamp, level 70 and 80 gear is now positively dripping with Critical Mitigation. It seems unlikely that anyone at this stage would be unable to scrounge up 80-100 crit mit.
Anyway, here's the Test Update Notes:
Tower of Frozen Shadow: Umbral Halls
Tower of Frozen Shadow: Haunt of Syl'Tor
Forgotten Pools
Iceshard Keep (heroic)
Hold of Rime: The Ascent
Hold of Rime: The Fortress Spire
Crystal Caverns: Collapse
Why so slow?
SmokeJumper seemed taken aback that a 3 month release schedule for raid zones might be seen as too fast, and concluded that maybe players didn't have enough time to clear the content?
In fact, the reasons why Velious raid progression have gone so slowly have already been discussed. Raid encounters have launched broken, or with buffs that make them virtually unbeatable except by luck. Bugs have been a major roadblock as well. It took over a month for the doors in one Velious raid zone to be completely bugfixed, and the Tower of Frozen Shadow access quest was in various states of brokenness for the first 2 months of the expansion. On top of all this, the punishing Critical Mitigation requirements have been demoralizing for guilds that must endlessly farm past zones to increase this one crucial stat.
From SmokeJumper:
And raiders never want to hear this, but our current raids are too hard (IMO) and should be toned down so more people could have success, but raiders get really, really annoyed if they don't get serious challenges in challenge mode (duh), so we leave them extremely difficult intentionally.

I do agree, however, that we're releasing raid content too often for the difficulty level that we're setting them at. If they were a bit easier to accomplish, this would have been just fine in regards to timing. But that's not the case, so I agree that the situation is not the way we want it now. We're adjusting.
Tags: game update 61
Trackback from your site.