SOE Puts Security in your Pocket — Vasco Key Fobs ($9.95) and FREE iPhone/Android App
SOE President John Smedley opened the SOE Fan Faire 2011 Welcome Reception with a personal apology. He apologized for the downtime, the hassle of changing passwords, and the service outage that affected all of Sony Online Entertainment this May.
He wasted no time in announcing that all Fan Faire attendees would receive a Vasco Security Authenticator key fob. I personally was provided with an EverQuest II-branded security key fob.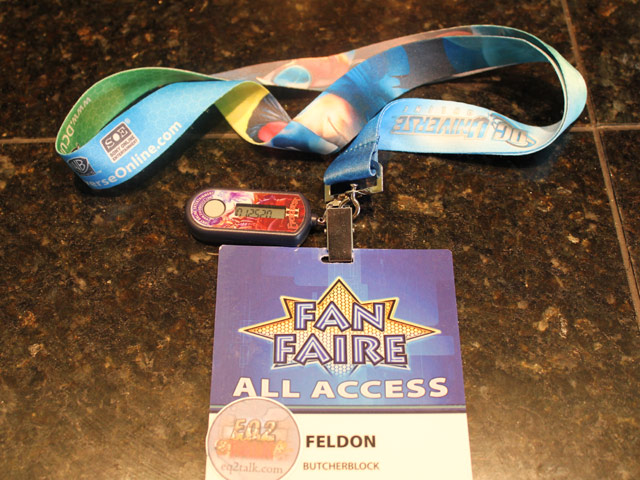 UPDATE: On July 8th, SOE posted a detailed Frequently Asked Questions about the pricing ($9.95 including shipping and handling in the US, plus any extra shipping cost outside the US) and availability of both the Vasco Security Authenticator, as well as a forthcoming FREE iPhone and Android app which will serve the same function. Thanks to Senya for the tip!!
Using Your Authenticator
If you're not familiar with Security key fobs like this, they are used throughout industry anywhere that enhanced security is required.
Before you can use it,you'll need to head to SOE.com, login normally, add the Authenticator, and then from then on, every time you login to any SOE product or website, you'll need to add the 6-digit code from the key fob to the end of your password. When the button on the fob is pressed, 'SOE' is displayed, followed by a 6 digit code which changes every 30 seconds.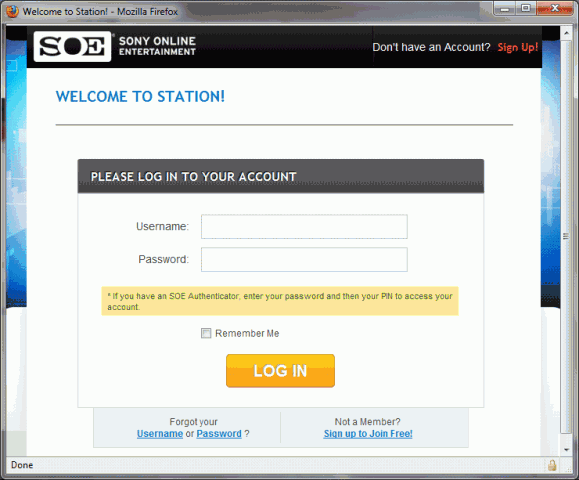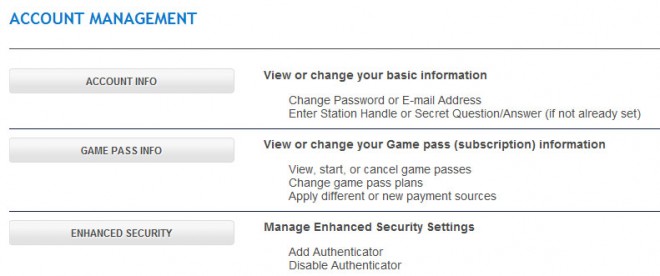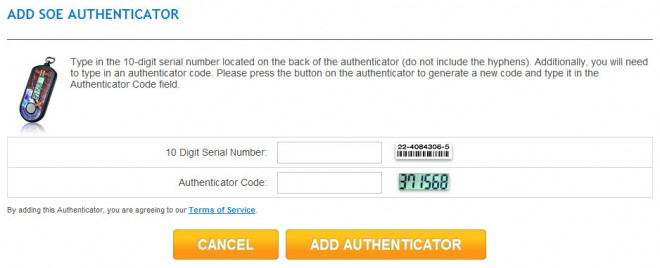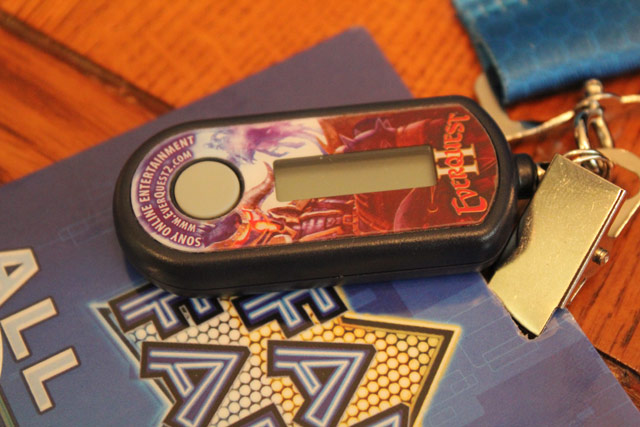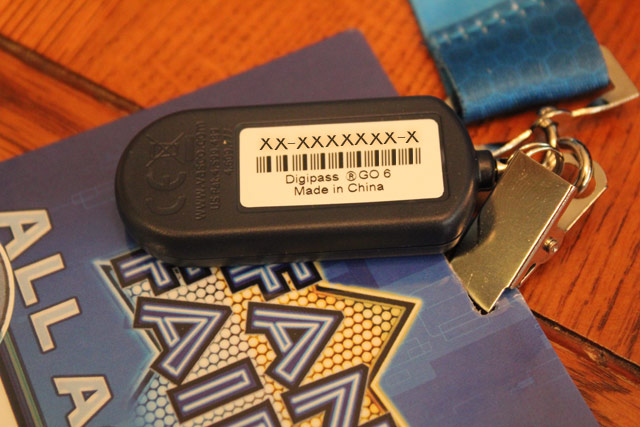 Key fobs are something that has been in the works at SOE since at least Summer of 2010 (as of last year's Fan Faire). It's interesting that Vasco was chosen, rather than industry leader RSA, which is currently in the process of replacing some 40 million security fobs in the field after their own security breach this spring.
It's unknown when these key fobs will be made available to players who did not attend Fan Faire and what, if anything they will cost.
The SOE Authenticators from Vasco are $9.95 including shipping and handling in the US, plus any extra shipping cost outside the US for international customers. There will also be a FREE iPhone and Android app forthcoming which will offer the same functionality. Read more at the SOE Authenticator Frequently Asked Questions.
Tags: security
Trackback from your site.