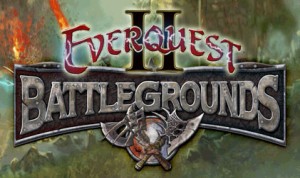 We've seen some screen shots on the web of the Battlegrounds armor, but it's been pretty low quality images. We took some images with the maximum graphic settings. This is the most detailed armor EQ2 has seen yet!
One surprising aspect of the Battlegrounds is that each of the 3 Battlegrounds zones give different tokens. The Battlegrounds merchants (now parked in Qeynos Harbor and North Freeport) require 30-40 tokens from at least TWO different zones to buy each item.
More after the jump…
Check out some of the PvP-specific effects on this gear:
There are nearly a dozen colors of banners you can place in your guild hall. Not to mention this crossed swords statue: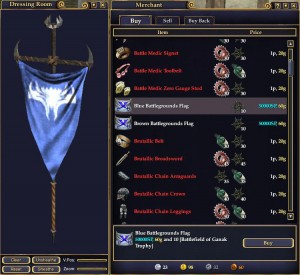 and now… your Battlegrounds moment of zen: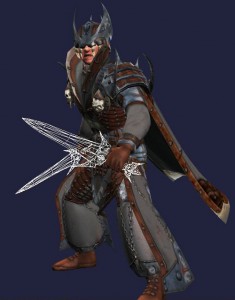 Tags: battlegrounds
Trackback from your site.