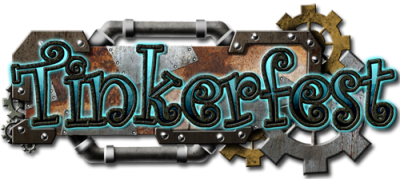 Tinkerfest goes live tomorrow and EQ2ZAM and EQ2Traders have been updated with the new crafted goodies, house items, new quest, and a totally new prestige house which have been added this year!
From EQ2 ZAM:
Tinkerfest, the Norrathian celebration of all things Gnomish, starts Friday! Your EQII ZAM staff has the scoop on the awesome new additions to this player favorite. 2014 brings back all the old activities and adds more rewards, house items, and recipes! There's a new quest and new achievement. If you didn't do so last year, be sure to unlock your tinkered mercenaries!

Tinkerfest 2014 will start July 25th and run through August 11th. Keep track of all your alts and every quest with our convenient Tinkerfest Quest Tracker!
From EQ2Traders:
It is after 2 a.m. – so just what is Mum still up to at this time of night? Well, Tinkerfest went onto Test in mid-afternoon, and I have been testing and writing, and writing, and re-verifying facts, and having my brains leak out my ears, and other fun stuff. I figured there would be zero way, with my fibro sleep issues, of getting to sleep before writing up the preview. With my luck, I would end up tossing and turning while mentally working on the story, so I might as well be up writing the story, right? Hopefully the story makes more sense than I do right now! Without further ado, here is Tinkerfest 2014: Skimming Along
EQ2 Wikia has not yet been updated for this year's event.