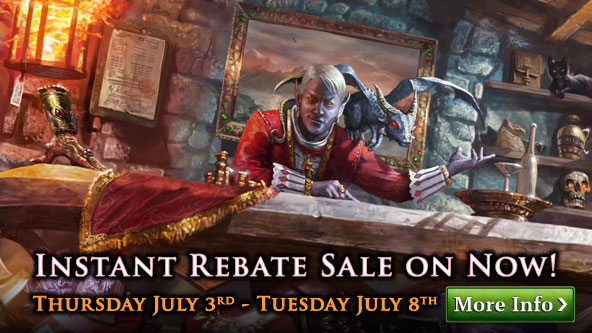 From EQ2 Community Manager Margaret "Luperza" Krohn on EverQuest2.com:
With the warmth of the sun and the blessing of Tunare, the EverQuest II Development Team brings you fun summer sales!

From July 3rd, 2014 at 12:00 PM PDT until July 8th, 2014 at 11:59 PM PDT, all items except for Heroic Characters and Expansions will be available for a 40% rebate sale. This sale is available to all EverQuest II player (free and members). For those of you who are members, you'll be provided an additional 10% rebate upon checkout!