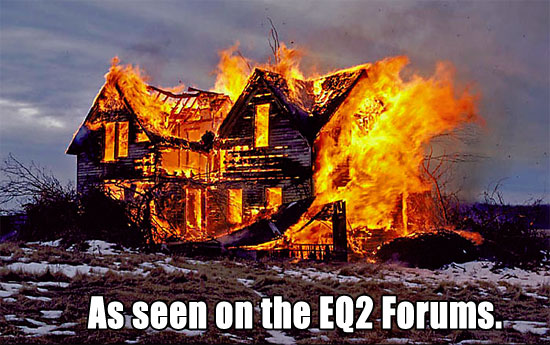 The EverQuest II forums have undergone streamlining today, with the archiving of the following forums:
The PvP & Battlegrounds forums going away is not a surprise, as EQ2 lost our last dedicated PvP developer with the August 2013 layoffs. Although I'll receive much rage and hate for saying it, I believe that at this point, further PvP/Battlegrounds development is an unaffordable luxury. The EQ2 team is down from 60 staff in the Kunark days to a quarter of that now and it's just not realistic to expect continued development for the remaining percentage of the playerbase.
However as someone who has administrated successful forums for 12 years, I find the choice of the other forums being shuttered to be completely baffling by any logic I can think of.