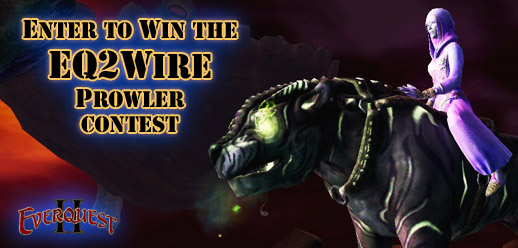 The Contest
A trainer of mounted cats recently lost his head about the prospects of limitless wealth and ice (for iced tea naturally) in New Halas and so packed up overnight, leaving behind a manor full of trained battle cats — and no forwarding address.
We have managed to procure five of these highly prized felines and now need to find homes for them.
It has been difficult, but we have decided on selection criteria. Those players who reply to this posting with the name they intend to give to their cat will be entered into a drawing. Five names will be chosen at random to receive their very own Prowler mount of their choice.
This is the same Prowler mount which recently became available on the StationCash Marketplace.