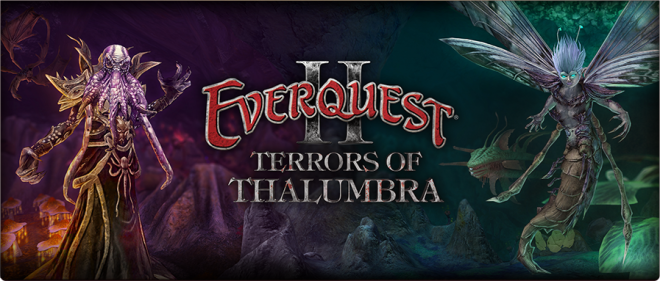 From EverQuest2.com:
Are you ready for another adventure this summer? Have you been waiting to pick up the most recent expansion, Terrors of Thalumbra? Now is a great time to get it! Why? For the first time, Terrors of Thalumbra is available to purchase with credit card or with Daybreak Cash!

EverQuest II: Terrors of Thalumbra is now available for $34.99 or 3499 DBC (Standard Edition), $89.99 or 8999 DBC (Collector's Edition), and $139.99 or 13999 DBC (Premium Edition).