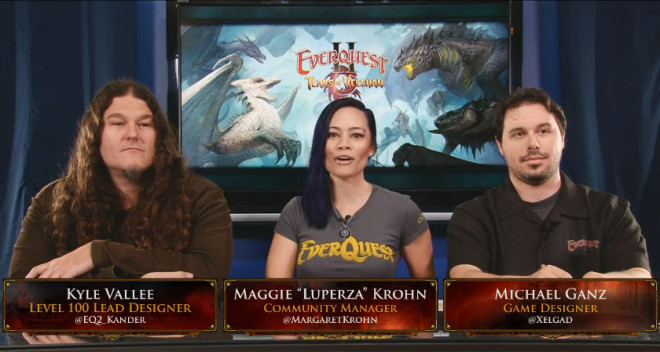 EQ2Wire is providing a running transcript of today's EQ2Insider Developer Q&A with questions posed by players on the EQ2 Forums, Facebook, Twitter, and even Google Plus. Present on the panel are EQ2 Community Manager Margaret "Luperza" Krohn, EQ2 Producer Holly "Windstalker" Longdale, EQ2 Game Designer Mike "Xelgad" Ganz, and EQ2 Lead Designer Kyle "Kander" Vallee.
Today's livecast started with a hilarious 2D animation of the Age's End story thus far.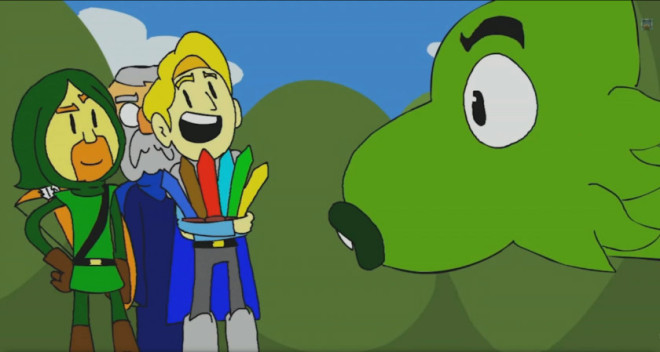 Announcing the winners of the EQ2 summer contest.
After the jump, the Dev Q&A…