Have you taken the EverQuest II: Altar of Malice expansion survey? If not, head here: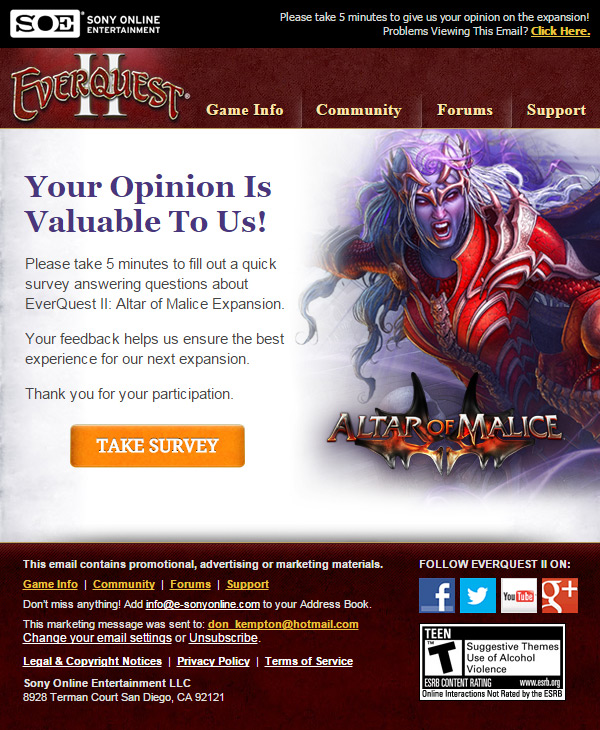 Personally as someone who has dedicated some time to writing good survey questions, this has to be one of the most generic surveys I've seen. On one hand, there is an entire page dedicated to the six raid zones in the expansion, yet the entirety of the tradeskill and heroic content are each distilled down to a single 1-10 rating question. What if you love the zones, animations, populations, humor, and the music, but you dislike difficulty, how would you rate that?
It's pretty clear that Marketing largely referenced the expansion's press release without much (if any) consultation with the EQ2 team. I wonder what if anything SOE will learn from this survey. I feel that the way the questions are written is prone to lead to invalid conclusions.