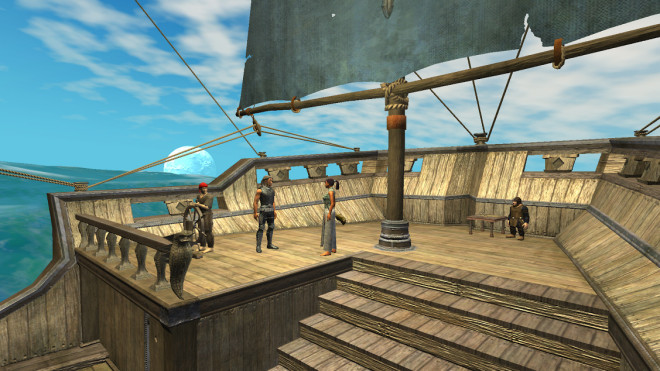 EQ2 Lead Designer Kyle "Kander" Vallee took a few moments away from watching players gallivant around the resurrected Queen's Colony and Outpost of the Overlord newbie zones to grant us an interview about today's exciting launch of two new Time-Locked Expansion servers Stormhold (PvE) and Deathtoll (PvP)!
EQ2Wire: How long have you been working on the Time-Locked Expansion servers?
Kander: Since early June.
Q: What role did the success of EverQuest's own TLE servers have in opening the door for these servers in EQ2?
K: We realized a lot of players are looking for a familiar experience and enjoy the excitement of a new environment, energy, and community dynamics.
Q: What's the difference between a Progression server and a Time-Locked Expansion server?
K: On a Progression server, players have to accomplish certain goals and kill certain targets before content/expansions unlock. In EQ2, a Time-Locked Expansion server means the players will vote on when the next expansion unlocks without a requirement to beat certain targets or encounters.
Keep reading our interview with Kander after the jump…