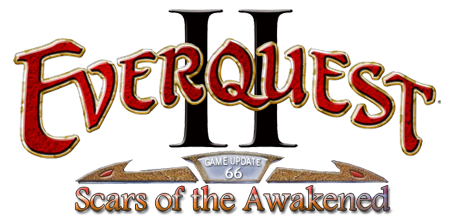 Logo Mockup by EQ2Wire
In addition to the new content in Game Update 66, which hits Beta today and will go live on April 30th, there are numerous class tweaks. But instead of class balance (although there is some of that), the overriding theme of the class improvements in this update could best be summed up as "What Bugs Your Class Most?" All those things about your class that drive you crazy, like having to be directly behind the mob to use your biggest hits as a Dirge, or having to be exactly 5 meters from the mob to do both your Melee and Ranged CAs as a Ranger.
Read over the notes and give us your take. Are these great, long overdue changes, or does it almost go too far, making things a little too convenient? As a Ranger, I'm excited about the changes, but will I become even lazier now that I can stand pretty much anywhere in the room and do my maximum DPS? I certainly applaud a number of the changes which were things that "didn't make sense" which have now been fixed.
After the jump, Game Update 66′s Beta Notes…