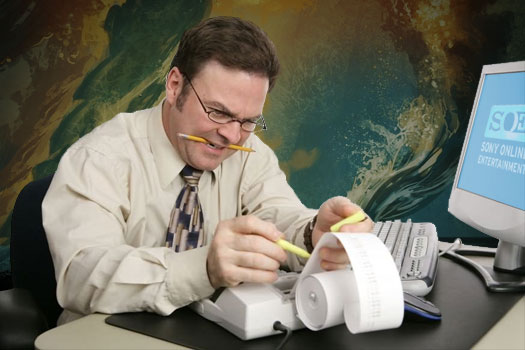 As we've documented, Sony Online Entertainment got itself into a huge pickle with the devaluation of StationCash. The overeager Marketing Dept's numerous Double and Triple StationCash deals devalued much of the StationCash entering SOE's economy to just 1/4 of its value.  This was an untenable situation. At SOE Live, SmokeJumper was heard to say "We were losing our shirts".
It doesn't help that Walmart demands special incentives from their vendors to carry product, and so the 1500 StationCash cards offered there have a 500 SC bonus. This has just further compounded the situation.
EQ2Wire is predicting that Double and Triple StationCash deals are a thing of the past and we will not see them return.
We are just speculating at this point, but we're going to call August's Double StationCash deal exclusive to Best Buy-purchased game cards (at those few locations that bothered to stock them) as the last one.