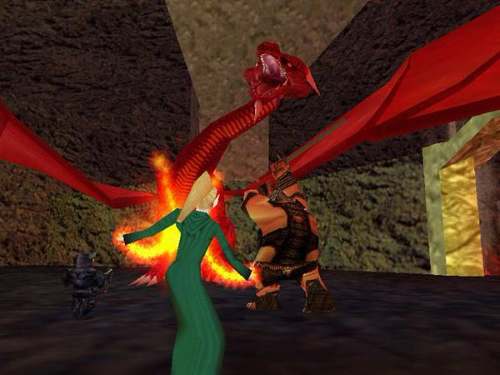 Today marked the launch of EverQuest's newest time-locked Progression server, Ragefire. This server adopts many if not all of the designs and rules of the game as it existed at launch in 1999. According to reports on twitter, things have not all gone according to plan as players quickly reached high levels and other glitches. Regardless, the idea of progression servers reinforces the idea that nostalgia doesn't fade away when brought into the light. In celebration of the Bloodstained: Ritual of the Night kickstarter, I re-played Castlevania: Symphony of the Night through to 200.6% completion for the third time in my life. Keep in mind that Castlevania: SotN was released in 1995!
We've been told on several occasions that a Progression server would be neigh impossible in the world of EverQuest II as so many code changes have been made in the last 11 years and not all of that older code has been retained. Still, players are quick to wax nostalgic for the "old days". Many players who were there from the very beginning have been quick to include Desert of Flames in their top expansions of all time. Players who lived through Live Update 13 saw a near rewrite of class balance, tradeskills, and combat. I personally didn't start playing EQ2 until January 1st, 2007, so obviously I've missed some of the more sweeping changes to the game. The Isle of Refuge had already been stripped of its introductory battle on a boat and archetype and class selection. Not long after I started, overland zones such as Antonica were stripped of all challenge with the removal of heroic mobs. As far as crafting, subcombines and the interdependency they brought had already fallen by the wayside.
If you could go back and play EverQuest II at any point in the past, what would it be? This could simply be a time, or an expansion, or a specific update. What was your favorite time in EQ2 history? There's no need to bash past or current content.