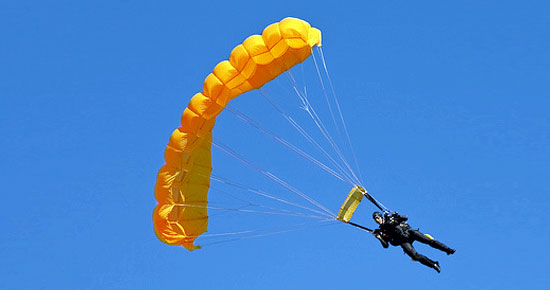 In 1998, John Smedley co-founded Verant Interactive with current Daybreak Games CEO Russell Shanks. Riding on the overwhelming success of EverQuest, the company was purchased by Sony Pictures Entertainment in 2000, which saw the company renamed to Sony Online Entertainment. Fast forward 15 years to February of this year: Sony Online Entertainment was sold to investment group Columbus Nova after a two month search for a suitable buyer. In the American corporate world, it is nearly standard practice that a CEO will typically remain with the company for a six month transition period after a buyout, after which they depart with a healthy golden parachute. However a group of ne'er-do-wells based in Scandinavia Northern Europe had other plans.
One year ago, a group of "hackers" took SOE's games offline for several days. They then proceeded to call in a bomb threat on a commercial airliner on which Smedley was a passenger, attempt murder-by-cop by Swatting his family, and otherwise invade his life by sharing personal and financial information about him and his family on the internet. After one of the responsible teenagers received a slap on the wrist by a Finland-based court with the equivalent of deferred adjudication probation, Smedley went on the attack, engaging in a very public spat with this individual (and the group) on Twitter, Facebook, and in the gaming and mainstream Press. This escalated into a media circus which led the group to once again attack Daybreak Games, bringing them offline for nearly 72 hours.
Last month, John Smedley stepped down from his position as CEO of Daybreak Games. We can only assume that this very public debate between Smedley and this group accelerated our purported six month transition timetable, leading CN to request an early departure. While the official press release released by Daybreak promised that he was "transitioning to a different role" within the company, his Facebook commentary on the departure posted on the same day, which I am not permitted to repost here due to Facebook etiquette preventing the publication of Friends-only posts, made it unambiguously clear that he was leaving the company for good.
John Smedley is clearly restless as, less than a month into his unexpected vacation, he has updated his Facebook profile teasing the formation of a new company: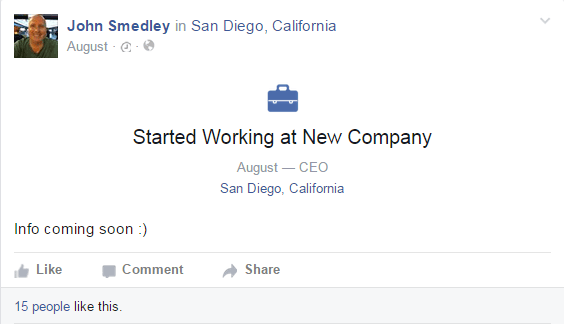 Few CEOs are universally loved, and John Smedley has certainly instilled powerful emotions in his customers. It will be interesting to see what the next phase will be.