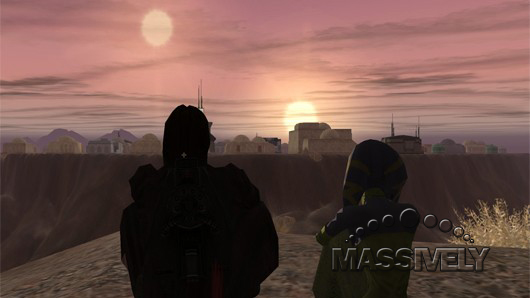 Massively's Editor-in-Chief Brianna Royce has posted an extremely candid response about the closure of Massively after 10 years in operation, and despite 40% growth in readership last year. The number of sites that critically review MMORPGs in an unbiased way could already be counted on one hand and now we've lost the biggest and the best. It's the end of an institution as they say, and once again AOL, the company that shouldn't even exist anymore, continues to be a cancer on the internet community, destroying everything in its path.
I have sad news for the Massively staff and community today, news most of you already knew was coming.

This week, we learned our AOL overlords have decided that they no longer wish to be in the enthusiast blog business and are shutting all of them down. This mass-sunset includes decade-old gaming journalism icon Joystiq, and therefore, it includes us. February 3rd, 2015, will be the final day of operation for Massively-that-was.

I would like to be able to tell you truthfully that this is an equitable and just decision that makes some sort of logical sense, but the reality is that our overlords' decisions have always been unfathomable. I know more of what I know about corporate from reading tech and finance news than through my own job. We all suspected this was coming eventually a year ago when a VP whose name I don't even know and who never read our site chose to reward our staggering, hard-won 40% year-over-year page view growth by… hacking our budget in half. There's nothing to do in the face of that kind of logic but throw your hands in the air. It's not about merit or lack thereof, and it's not about journalism or gaming being dead or anything grand like that, so there's no point in taking it personally.