UI Glitches Cause Issues with Free Heroic Character Claim
A number of players have reported that their Free Heroic Character token (granted for each existing SOE account) is being consumed even while login servers are down, or because a character name they chose was already in use. In addition, the button to upgrade a character seems to be hidden if you are running a UI mod like DrumsUI, ProfitUI, etc.
These screenshots by Airos illustrate the issue: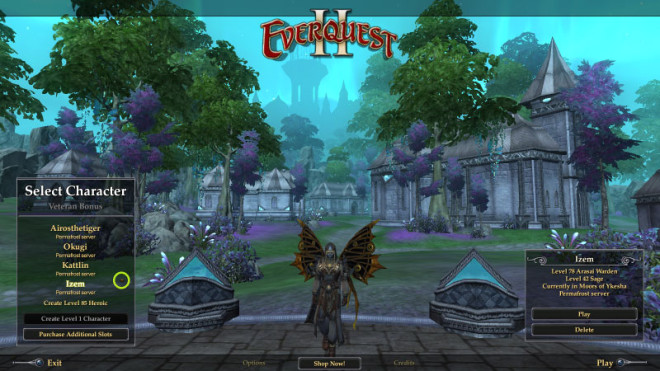 Although it's unfortunate that Heroic characters were not Tested to shake out these bugs, I have to give credit to the EQ2 team who have been quick to jump in and provide support for people facing these issues, and the EQ2 servers will be coming down in a few moments to apply some fixes for these issues.
Posted at 12:26pm PDT by Zoltaroth:
We are looking into a possible UI bug where if the name reservation fails the button text get's replaced with the wrong text. Rest assured that you won't be charged without answering YES to a charge confirmation window. Restarting your client should also resolve this.
 Some threads where this is being discussed:
Trackback from your site.