EQ2′s Avatar Spawn System Detailed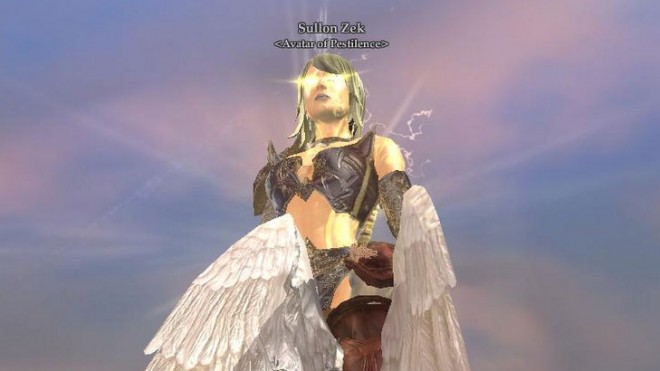 After some less-than-pleasant debate about how the Avatar Spawn System in EQ2 was changing sans discussion, EQ2 lead designer Kander has now laid the cards on the table, spelling out exactly how (and when) Avatars will spawn in Norrath. This is a continuation of the transparency we first heard about in Kander's interview on EQ2Talk, and is much appreciated.
Sure there are a few folks out there who prefer everything be mysterious, but when you are analyzing what's fair and what's not, what's broken and what's just maddeningly rare, having some numbers goes a long way to defusing arguments and reaching clarity instead.
From Kander on the EQ2 Forums:
Each day at a set hour (typically 3PM local time for that server), the avatar spawn system makes 1 to 3 independent random rolls to determine if 1 to 3 avatars will spawn that day on that server.
The chance for the roll to succeed depends on how many days have passed since the last avatar has spawned (for each day no spawn of any avatar occurs on a given server the chance increases). If no avatar has spawned in the last 4 days, the chance goes to 100%.
There can be no more than 6 avatars spawning on any given server in a 7 day period.
A given server will most likely get 6 avatars in any 7 day period, but this is not an absolute guarantee. It will average out to 6 per 7 days over time.
Avatars rarely spawn singly, it can happen but it's far more likely that they will spawn in 2's or 3's on any given day.
All avatars who made their roll on that day spawn simultaneously, from 0-12 hours from the time of that days check (usually 3PM local time, meaning for the most part on most servers they will spawn at a random time from 3PM to 3AM)
Once an avatar is killed it will not spawn again for a couple of days, and its chance of spawning is lower than avatars that haven't spawned for a while after that 2 day period.

Current Server Times [Changed as of 8/8/13]

Valor 3pm to 3am CET (Central European Time)
Splitpaw 3pm to 3am GMT (Greenwich Mean Time)
Sebilis 3pm to 3am JST (Japanese Standard Time)
Butcherblock 12pm to12am PST
Nagafen 12pm to 12am PST
Guk 12pm to 12am PST
Freeport 12pm to 12am PST
Everfrost 4pm to 4am PST
Unrest 4pm to 4am PST
Oasis 4pm to 4am PST
Antonia Bayle 12pm to 12am PST
Permafrost 12pm to 12am PST
Crushbone 4pm to 4am PST
Storms 3pm to 3am CET (Central European Time)
Harla Dar 3pm to 3am MSK (Moscow Standard Time)
Barren Sky 3pm to 3am MSK (Moscow Standard Time)
Of course the moment this information was shared, a knock down drag out fight debate conversation began about the veracity and fairness of these times. Ah well, can't win them all…
Trackback from your site.