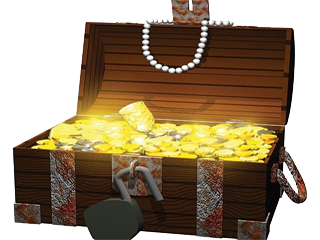 One thing that made it into yesterday's Update was a change to how loot drops in the Chains of Eternity Advanced Solo zones. Previously, after killing flattening laying to rest the boss of each zone, 1-3 Mystery Crates would be granted to the player, containing either Legendary jewelry, Fabled armor (very rare), or consumables like Research Reducers, temporary Adornments, or Food. Because the items were in a Mystery Crate, the items could not be traded to other players, even if you had done the zone with 2 players (rather than 1 player and a mercenary). Players reported a very high incidence of receiving items that they could not use for their class.
The bosses of all the Advanced Solo zones (except Wurmbone's End HM) have these loot rules:

Wurmbone's End (HM) has these loot rules:
Everything now drops in a standard chest, so items can be traded between group members present. With 50% smart loot, there should be a much better chance that players will get items that are class appropriate. Consumables such as Research Reducers, Temporary Adornments, and Food were removed from the loot table. Overall, it seems to be a big improvement in my opinion. The one bummer here is that Sleeper's Tomb Advanced Solo was brought in line with the other zones above, rather than dropping 4 items if 2 players were present like before.

I should add that Smart Loot means a percent chance that you will get an item your character can equip. If you are a scout, that could mean a 1-handed item with Wisdom/Stamina. In order for Smart Loot to really work well, each item has to have its applicable classes restricted to just the ones that would benefit from it, and EQ2 loot is not set up like that these days.
Back By Popular Demand!
Kander responded to the discussion thread on this issue seeking player feedback and based on that, will be adding back some items that were lost:
Temp adorns and research reduces are going back in. By popular demand! They will be on a separate table so they will not take the place of loot. Soon.

19 Comments