EQ2 Launchpad Going Nuts — 14GB Download?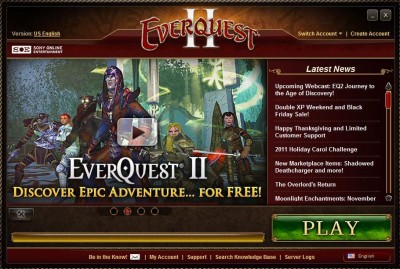 A number of players are reporting that their EverQuest II launchpad is trying to re-download the entire 14GB game. Some suggestions:
Close and reopen the Launchpad.
Click the Tools icon on the lower left of the Launchpad and choose a

Full File Scan

Validate Game Assets.
If all else fails, close the Launchpad, navigate to your EverQuest II install directory and run the EverQuest2.exe application directly.
There is no patch today and certainly no reason to re-download gigabytes of the game you already have.
Update:
We are aware of the issues with LaunchPad and are actively working on a fix. Thank you for your patience. [Dexella]

— EverQuest II (@everquestii) January 23, 2013
Trackback from your site.